EXPERIENCED ROCHESTER NY CRIMINAL LAWYER
Representing clients in New York state for over 15 years
With a legal career spanning over 30 years as both a defense attorney and a former prosecutor, Joseph Lobosco is uniquely capable of representing clients in an array of complex legal matters. As a seasoned trial attorney, he has successfully represented thousands of clients in New York City and the rest of the state in many different kinds of cases. His breadth of experience makes him a highly capable and sought-after attorney; his substantial expertise and proven track record of securing favorable results for his clients makes him the man you want on your side of the court room.
Even beyond serious punishments like a prison sentence, a criminal record can have consequences for critical aspects of your life, including education, employment and housing. When the stakes are so high, you need someone who can draw on first-hand experience to build the best defense against your criminal charges. Without a skilled, experienced legal professional to help you make more informed choices in your own defense and employ proven strategies at trial, you leave yourself at a serious disadvantage – you're at the mercy of the court.
You need someone to help you face the challenges you aren't expecting and get you the results you know you deserve. You need Joseph Lobosco.
For a free, confidential case review with a proven Rochester NY criminal lawyer, contact Joseph Lobosco at (585) 353-0735 or submit an online contact form.
GET A WINNING ROCHESTER NY CRIMINAL LAWYER ON YOUR SIDE
Contact Joseph Lobosco
Fill out the form below or call at (585) 353-0735 to get a completely free, no-obligation review of your case.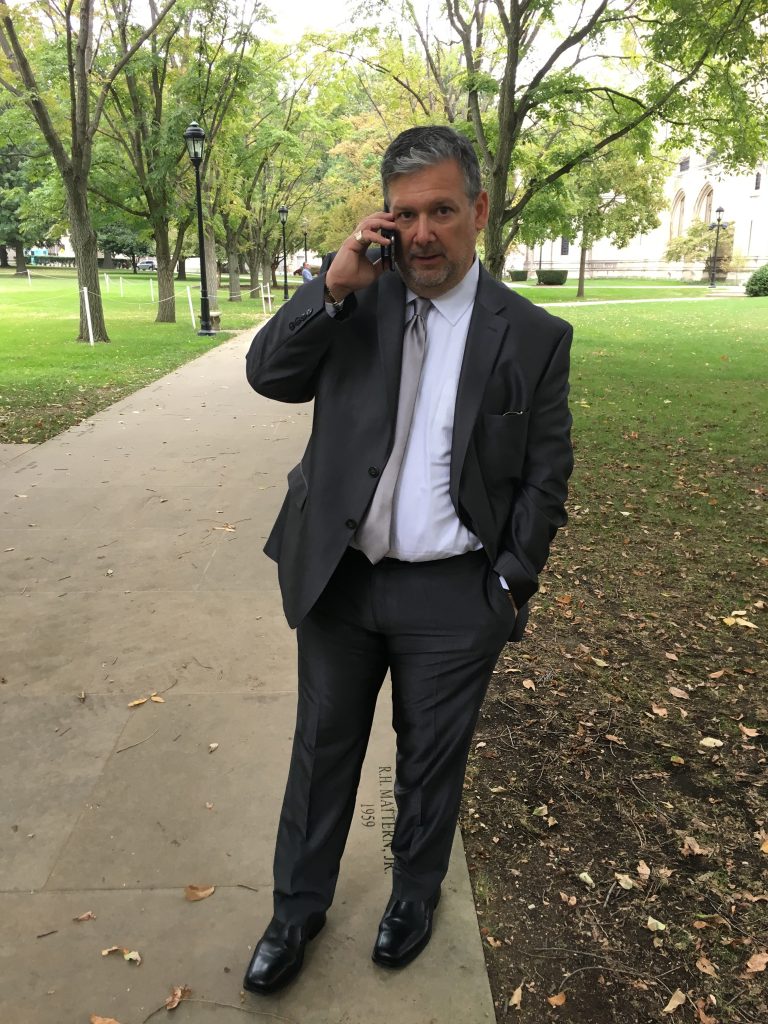 What sets Joseph Lobosco apart?
30+ Years of Experience
Before working for over 15 years as a defense attorney, Mr. Lobosco worked as a New York City prosecutor. With experience on both sides of a trial, he knows which strategies will get results in your case – and which ones won't. 
A Communicative, Collaborative Approach
It's your defense, and every choice is yours to make. In addition to representing you at trial and speaking on your behalf as necessary, Joseph will keep you informed of every detail and update you on everything you need to know as your case moves forward. You'll be in control of your own defense, and every major decision will be up to you, but you'll have the expertise of a seasoned legal professional on your side when you make them.
Zero Hidden Fees
When you hire Mr. Lobosco as your attorney, you'll know exactly what you're paying for. As a solo practitioner, he handles every detail of every case personally – nothing gets handed off to assistants or paralegals. He'll also explain everything he's doing for your case and all associated costs ahead of time, so that you know exactly what you're getting into before committing to anything.
A Powerful Legal Network
Strong, knowledgeable legal help should never be out of your budget. If necessary, Mr. Lobosco can refer you to the next best attorney for your type of case who can work for what you're able to pay. You will NEVER be charged for this referral.
Areas of Practice
A Wide Breadth of Expertise in Criminal Defense
Dedication to Defending Every Client
Read some client testimonials
"For months the D.A. kept offering me a felony plea with 1 to 3 years in prison. Mr. Lobosco fought for me until the offer was finally lowered to a misdemeanor with no jail time. He saved my life!"
"I was recently a client of Joseph Lobosco, attorney at law. He was a very good lawyer and he's a fighter. When I thought I couldn't win, Joe made me confident that things would work out in my favor and I'm proud to say he stood to his words. I highly recommend him."
"He is a professional ready to fight for what is right. He was respected by everyone in the courts, he has a lot of experience and he always seemed sensitive to every type of approach and situation. He also became a friend. I would highly recommend. You will be in good hands."
"As a military veteran and government employee he saved me in more ways he might not even realize and because of his professionalism, dedication and his tireless efforts to get the best outcome for me I was able to continue my life and achieve my dream to become a New York City firefighter and have the privilege to serve my community and save lives. I will always be indebted to him and his services. Thank you Joe from the bottom of my heart."
"He adequately prepared me for my situation to prevent me from becoming flustered in a setting that might have been seemingly confrontational and intimidating...for potential clients seeking legal representation, I highly recommend Mr. Lobosco."
THE DEFENSE ATTORNEY YOU NEED
30+ Years of Trial Experience for the Powerful Defense You Need
Mr. Lobosco believes that everyone deserves an effective defense attorney that knows how to approach their case and dedicate themselves to achieving the best results possible. With his extensive expertise and proven strategies at your disposal, you'll have your best chance at reclaiming the time and expense that a conviction might cost you.
Contact him today and he'll review your case free of charge – you'll know the options available to you to fight your criminal charges without paying anything, and you'll find out what he could do in your particular case.
Mr. Lobosco's office is located in Rochester, New York. He primarily represents defendants in Monroe County, Wayne County, Ontario County and Genesee County – if you are in or near these counties, contact him today to find out how he can help you.
Don't Delay – Contact Mr. Lobosco Now
You'll get a completely free, zero-obligation case review. 
Get the Justice You Deserve
Mr. Lobosco is ready to work tirelessly with you to achieve the most successful result possible in your case. Place your trust in the right hands – contact him today.
Prior results cited on this website do not guarantee a similar outcome. The information on this website is for general information purposes only. Nothing on this site should be taken as legal advice for any individual case or situation. This information is not intended to create an attorney-client relationship and receipt or viewing does not constitute such relationship.