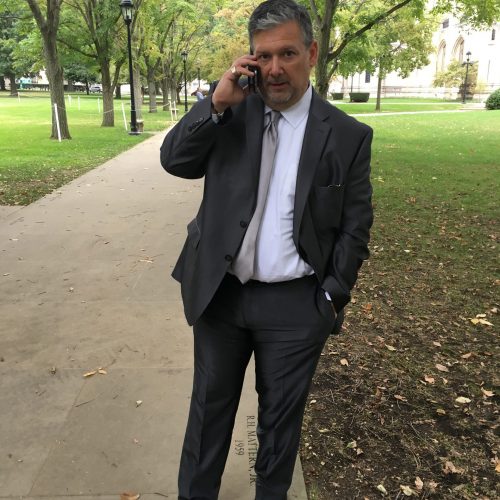 Joseph Lobosco
Criminal Defense Attorney
Profile
Joseph Lobosco is a Rochester-based attorney representing individuals charged with felony and misdemeanor crimes in both state and federal courts. He's worked as a criminal defense lawyer in New York state for over 15 years, and before that, as a prosecutor.
Mr. Lobosco spent over a decade prosecuting criminal cases as a member of the Organized Crime & Rackets Bureau and the Narcotics Trials Bureau, and served as supervisor in both the Criminal Court and Intake Bureaus. In these roles, Mr. Lobosco supervised investigations, presented results to grand juries, indicted four criminal enterprises (resulting in 50 convictions), negotiated plea deals and more.
When he became a defender, this extensive experience – which allows Mr. Lobosco to anticipate the prosecution's strategy in a wide array of cases – became an enormous advantage for his clients. Since beginning this phase of his career over 15 years ago, he has defended clients of all backgrounds and negotiated plea deals on their behalf in well over 100 pre-trial hearings and 40 felony trials.
Today, Mr. Lobosco continues to represent clients as a criminal defense lawyer in New York in all aspects of felony and misdemeanor criminal litigation in both state and federal courts, including arraignments, plea negotiations, pre-trial evidentiary motion practice and hearings, trials, appeals and post-judgment motion practice.
In addition to his legal practice, Mr. Lobosco dedicates much of his spare time to animal rescues, volunteering at several while he lived in New York City. He is also a musician, playing guitar and bass, and is an avid golfer.
Click here to see some of Joseph's case results for previous clients.
Credentials
Contact Joseph Lobosco
Free Case Review – No Cost, No Obligation – (585) 353-0735
Prior results cited on this website do not guarantee a similar outcome. The information on this website is for general information purposes only. Nothing on this site should be taken as legal advice for any individual case or situation. This information is not intended to create an attorney-client relationship and receipt or viewing does not constitute such relationship.